Fem jordmødre want to accommodate you and your needs when you are expecting a baby, and in the important period after the baby has arrived.
Based on our experience as midwifes, we offer prenatal care and ultrasound examinations as we wish to provide you with exceptional care, based on information, guidance, care and counseling about issues that are particular challenging. We also offer postnatal care, such as breastfeeding assistance, other needs in relation to the newborn, counseling/cognitive therapy, and postpartum follow-ups.
Our goal is for you to feel seen, heard and understood, and that our experience and competence as midwifes can help you experience your pregnancy and newborn baby in the best way possible.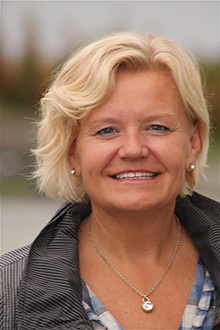 Åshild Berg
With enthusiasm and commitment, I've been a midwife for 29 years.
In addition to working at Fem jordmødre, I work at the local hospital, at "Fødeloftet" and the ward for pregnant women with complications and illness during their pregnancy, "Spesialpost for gravide".
I'm an experienced midwife within labor and delivery, postpartum, prenatal care and acupuncture.
I also have a degree in psychological health and cognitive therapy, and bring my experience and competence to promote self-development and mastering your own life.
My specialty at Fem jordmødre is counseling and cognitive therapy tied to the different psychological changes one can meet before, during and after a pregnancy.
Sometimes, just the thought of getting pregnant is difficult. It can be concerns, anxiety or depression in the pregnancy and/or after the baby is born, or other issues that can make this period in life extra difficult for you.
You are more than welcome to reach out and contact me!
My email address: aashild(at)femjordmodre.no
Best regards, Åshild Berg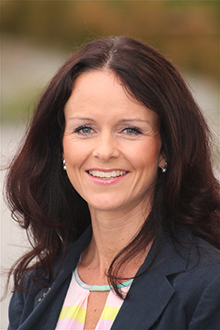 Reidun Grov
I'm from Trøndelag, live in Randaberg, I'm married and have three boys.
I've worked as a midwife since 2002, and I'm employed at "Fødeloftet" and the ward for pregnant women with complications in their pregnancy, "Spesialavdeling for gravide".
Additionally, I have a degree in acupuncture and communicology.
I feel privileged to be able to work at Fem jordmødre, and have the opportunity to meet you at such an exciting time in your life. My desire is to give you the best basis for a positive experience of your pregnancy.
My strength lies in years of experience from working with pregnant and laboring women, and being able to bring that to my work at Fem jordmødre, adjusting to whatever you may need in your pregnancy. By doing so, I can help you find confidence in your pregnancy and in the postnatal period.
Email address reidun@femjordmodre.no
Best regards, Reidun Grov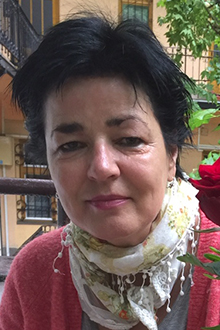 Claudia Heien
Ultrasonic earth mother, married and two grown daughters
Born and raised in Switzerland but lived in Norway since 1980.
Midwife education from Bergen in 1984 and further education in ultrasound at NTNU Trondheim in 2002.
Has worked at the maternity ward in Stavanger for many years and in recent years full time at the maternity diagnostics and maternity care department at SUS in Stavanger.
I'm going to replace Karin Stangeland for a year.
Email: jordmor@femjordmodre.no
Greetings Claudia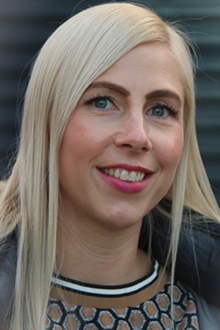 Hilde Stabel Henriksen
Ultrasound Earth Mother, originally from Sandnes, but now lives on Hundvåg with my partner and his daughter.
I graduated midwife in 2011, and have worked full time at the Women's Clinic at SUS since then.
In 2016, I completed a one-year continuing education in ultrasound at the National Center for Fetal Medicine at NTNU in Trondheim. After that, I worked in a combined position between the Food Polyclinic and 7H / Nativity, where I still work.
Email address: jordmor@femjordmodre.no
Courtesy of Hilde Stabel Henriksen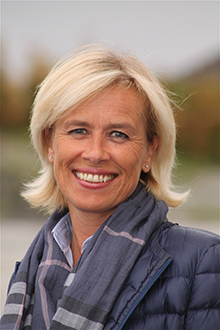 Karin Stangeland
Midwife with a degree in ultrasound, from Sandnes, married and mother of three.
Ultrasound in pregnancy and fetal diagnostics has been my midwife specialty since 1990.
I have my degree from The National Center for fetal medicine at NTNU, and have since than acquired both a wide experience and high professional competence at Fødepoliklinikken at SUS, where I still work.
It's a pleasure to offer my services in an environment with committed and skilled midwifes. I'll do my very best to make sure you get a professional and thorough examination and a good ultrasound experience.
Best regards, Karin Stangeland